On the morning of 22 June 1883, a middle-aged woman named Carmela Grima heard a voice calling her as she prayed while walking homeward. She happened to be by a deserted chapel in the Maltese Island of Gozo at the time. Since she could not see anyone about, she again started on her journey, but once more she heard a voice calling her, ,'Ejja. Ejja'( meaning "Come, Come" in maltese), because it will be another year before you will be able to return". She decided to enter the chapel and knelt down to pray.
During her prayers she underwent a spiritual experience and again heard the voice telling her, "Recite three 'Hail Marys' in memory of the three days my body lay in the sepulchre".
Carmela recounted her experience to a friend of hers named Franciscu Portelli. Subsequently, Franciscu revealed that he, too had heard a voice in the chapel commanding him to pay devotion to the wounds made in Christ's shoulder while He was carrying the Cross.
   2017
The Commemoration of Our Lady's Call to Carmela GRIMA
                         

DATE:  Wednesday 21st  June 2017
11.00 a.m. ROSARY PROCESSION
   11.30a.m P.M HOLY MASS AND BENEDICTION
led by Em. Bishop Hilton Deakin
& other members of the clergy
* Confessions at the Shrine from 10.30 a.m. 
            

The Chaplains of the Community Ethnic groups represented at the Shrine are kindly invited to concelebrate mass will be followed by our traditional
 

"Blessing of Mothers and Children"
*** This celebration is one of the Major Celebrations where all the various Ethnic community groups at the Ta Pinu Shrine- All Nations Marian Centre come together to honour Our Blessed Virgin Mother Mary, regardless of the title they prefer to venerate her under. This multicultural and international aspect of these festivities are clearly noted as the migrants carry their respective native flags and banners as well as prayers being said in their mother-tongue.***
A "Call to Prayer" from Msgr Benedict Camilleri  Director ,
Our Lady Ta' Pinu Shrine
All Nations Marian Centre, 15 Flanagans Drive, Bacchus Marsh, Vic, 3340
Dear Family and Friends,
First and foremost, I take this opportunity to thank each and every one of you for your  continuous effort to work together with us towards one of our fundamental objectives, i.e. to thrive towards believing that we form ONE Community, One Family – believing truthfully that we are ALL,  children of our heavenly Mother Mary, who we really are deeply devoted to.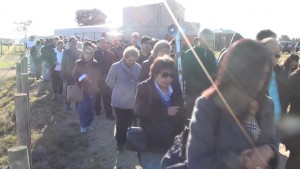 On the 21st of June 2017, we will be holding this celebration:  the 134th Anniversary of Our Lady's call to Carmela Grima at our Marian Centre.
Thanks to the intervention of some of our dedicated community members, we hope to  welcome many pilgrims on this day which will make it, without any doubt, a very memorable one.  This is an invitation to join us.
I hope that you will do the utmost to come and share in our joyful commemoration.
I also hope and pray that you will have ample time to contact your community group and ask them to take part in this "Thanksgiving Eucharistic Celebration"which will include Rosary Procession, Holy Mass and Benediction.
The ceremony will end with our traditional "Blessings of the Mothers and Children"
God Bless You All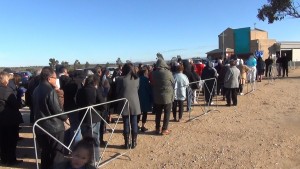 If you wish to join us in our virtual prayer room, simply click on the link
Otherwise, you may wish to have a candle lit on your or your family's behalf, or maybe you wish to send us a petition or a mass request. Simply click on the Request Links.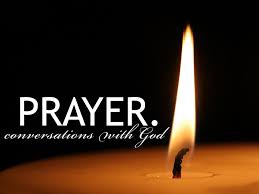 Send us your petition