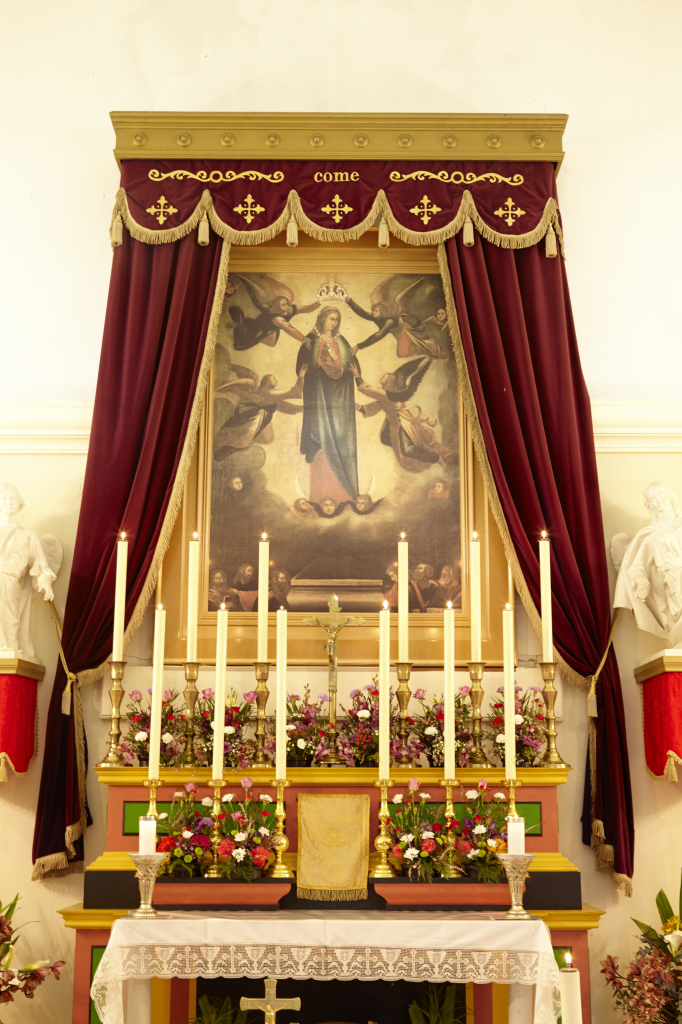 After his appointment as Bishop of Gozo, Malta by Pope Leo XIII in 1889 ,Bishop Giovanni M Camilleri, O.E.S.A, introduced the devotion of the 'Fifteen Wednesdays' before the feast of the Assumption as a preparation for this solemnity starting from the 1st Wednesday in May. This devotion has continued to flourish over the years even to our days and is a clear sign of veneration by devotees of Our Lady Ta Pinu  at the National Shrine in Gozo, Malta.
In 1950,The devotion was also introduced  at the Gozo Cathedral which is dedicated to the Assumption of the Blessed Virgin.
This devotion has also been held at the Shrine in Bacchus Marsh, Australia since 2000 where the faithful gather for 15 consecutive WEDNESDAYS to pray the Novena to Our Lady, recite the Rosary,followed by Holy Mass
Start date: 3rd May 2017
   11.00 A.M.- NOVENA TO OUR LADY TA' PINU ,
                       ROSARY
   11.30 A.M- HOLY MASS
Confession also available prior to mass.
"When you give thanks, when you have particular prayer intentions, and when you seek heavenly protection for your loved ones, it is your custom to turn to the Blessed Virgin Mary, Mother of the Church and our Mother. I am aware of the particular devotion of the Maltese people to the Mother of God, expressed with great fervour to Our Lady of Ta' Pinu and so I am pleased to have the opportunity to pray before her image,May the Apostle Paul, whose anniversary of his presence on this island we commemorate, be an example of solid and courageous faith to you in all adversities.
Upon all of you and your families at home, I wholeheartedly invoke the abundant blessings of the Lord for a joyous and holy Paschal time." – Pope Benedict XVI 's homily ,Floriana Granaries 18th April 2010
If you

wish to join us in our virtual prayer room, simply click on the link
Otherwise you may wish to have a candle lit on your or your family's behalf, or maybe you wish to  send us a petition or a mass request, Simply click on the Request Links.